Renovating Your Home?
talk to a builder before you design
Renovating your home can increase your family's relaxation and enjoyment at home, and done right improve the capital growth of your single largest investment.
BPS constructions have been renovating existing properties for over 15 years throughout Queensland, Australia.
A BPS constructions renovation will always look a part of your home, not an add on that looks like it's been stuck on to the side of your home.

Complete Floor Plans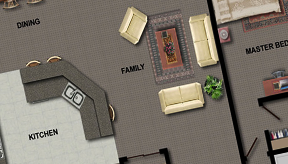 We offer a total renovation solution for homes requiring a complete overhaul.
Kitchens and Bathrooms
Talk to us about adding or remodelling bathrooms and kitchens and laundrys
External Facelifts
We can help with any type of external renovation work required to update your property
Where we service
Working predominately Sunshine Coast, Hervey Bay, and Northside Brisbane there are plenty of examples within these areas that we would be more than happy to forward to you upon request of your home renovation quotation.

Refer a friend – Get a free Ipad
Do you know of someone who is looking to build a new home or is renovating? We would be very grateful for opportunity to help your friends or family with out services. Thats why if your friends sign a building contract with BPS constructions in 2012 from your referral, a brand new Ipad is yours!
Why not send us a quote request now?

The BPS building process
Allow us to quote on your next home building or home improvement project.
We offer a fixed price quotation, so you can be sure of no hidden surprises or overtime charges.
When you sign a contract with BPS constructions, project manager and master builder Brad Shireffs is working with you throughout your building vision.

BPS Constructions offers a personalised building experience that the other large building companies cannot match.
We are constantly in touch with our clients and pride ourselves on delivering an exceptional building experience.

We have a range of home designs to choose off plan for many types of house blocks.
All new contracts signed in 2012 receive a special design rebate worth up to $2000 to help cover your design and planning expenses.
BPS specializes in narrow access and sloping or difficult sites as well and can assist you with your home designs, modifications and council applications.
We can also work with your existing architectural plans.

Choice of building materials has never been more substantial than now.
With so much on offer, it can be a daunting process in choosing the right materials for the job.
Brad and his team have long term standing relationships with all the big suppliers and are kept up to date with the lastest trends in building materials.
They also have an understanding of the materials required to suit the harsh queensland weather and conditions.

With our 15 years experience in building queensland homes, renovations and extensions, Brad is confident of ensuring that all work is carried out in a guaranteed time frame.
We plan your project out and use a great team of reliable tradespeople, suppliers and services.
We are well respected in the local community and most of our work is referred from a happy customer.
Let us turn your building vision into reality, send us a request for a free quote now!